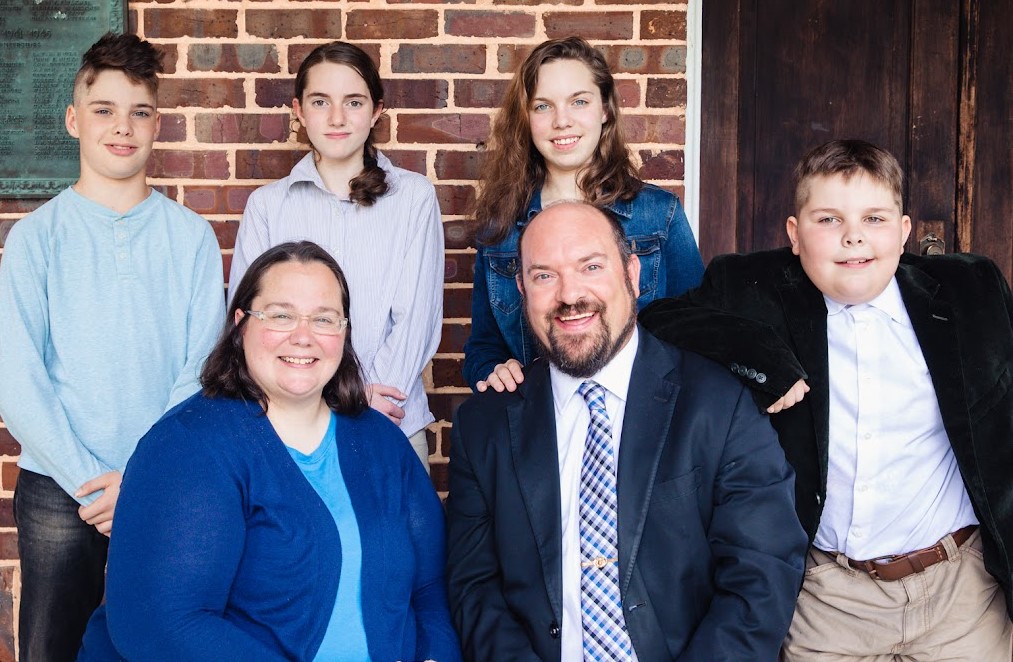 2017 – present
The Rev. Dr. Benjamin P. Glaser is our pastor, having been called to Bethany in October of 2017. He was born and raised in the mountains of West Virginia, later serving in the United States Marine Corps on active duty from 1998-2002. Following graduation from the University of Pittsburgh in 2005, he prepared for the ministry at Pittsburgh Theological Seminary with additional coursework at Reformed Presbyterian Theological Seminary completing his studies in the spring of 2009. He recently completed the Doctor of Ministry degree from Erskine Theological Seminary in May of 2023.
Rev. Glaser currently serves the wider church as chairman of the Inter-Church Relations Committee of Synod, Synod Bill Clerk, and as Stated Clerk of Catawba Presbytery.
He previously served as pastor of Ellisville Presbyterian Church, ARP, in Ellisville, Mississippi from 2010-2017.
Rev. Glaser and his wife Brandy are the proud parents of four children, a collie/shepherd mix, named Lucy, and a heeler/shepherd mix named Leroy.
They look forward to getting to know you and yours!